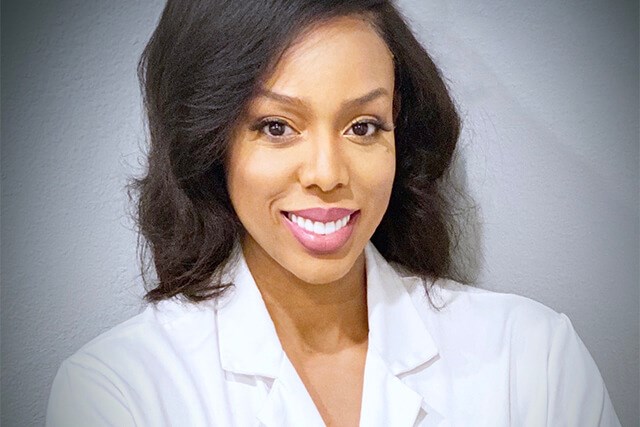 Dr. Kelechi Nwankwo has been in the dental profession for over ten years. She creates an atmosphere for her patients that allows them to feel comfortable and confident in her expertise. Dr. Nwankwo began her dental career as a dental hygienist, earning her Bachelor of Science degree in Dental Hygiene from the University of North Carolina at Chapel Hill, Chapel Hill, NC. She did her dental externship at the University of Pennsylvania School of Dentistry, Philadelphia, PA, focusing on Periodontics/Prosthodontics. Dr. Nwankwo continued her dental education at Howard University College of Dentistry in Washington, DC, where she received her Doctor of Dental Surgery degree. She takes pride in providing quality dental work for her patients efficiently and compassionately.
After years of moving for dental school, residency and associate positions; Dr. Nwankwo finally settled down in Katy, TX, with her husband and son. She is skilled in restorative dentistry, removable and fixed prosthodontics, endodontics, implant restoration, extractions, and Lumineers. She can also perform Invisalign® treatments. Dr. Nwankwo has participated in several dental missions, including trips to Tanzania, Zanzibar, Nigeria. She is a proud member of the American Dental Association and the National Dental Association.
When she isn't treating patients, Dr. Nwankwo enjoys spending her time with family, fitness, reading and movies.