Oral Hygiene And The Ways It's Connected to Your Complete Health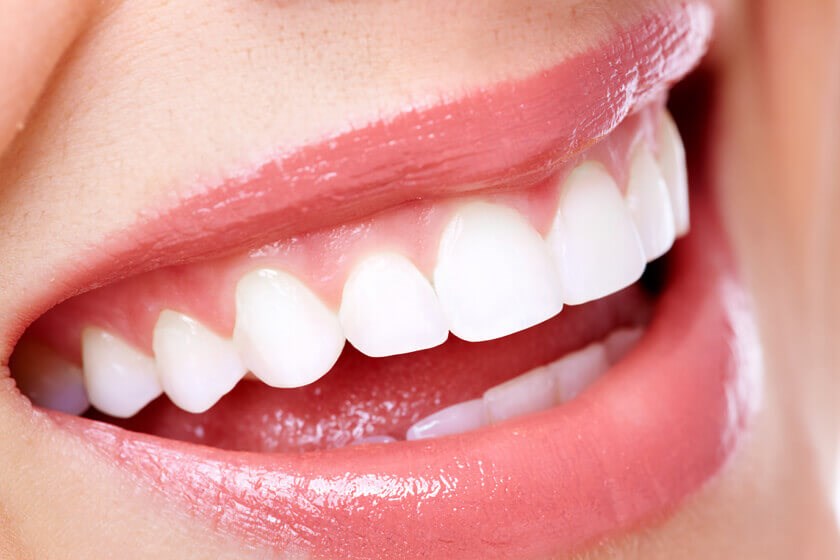 DENTAL AND ORAL ISSUES MIGHT AFFECT MORE THAN YOUR MOUTH
Every last part of the human body influences the rest, so problems in each area can have a dramatic chain reaction. Our team at Made Ya Smile Katy, TX aims to talk about the connections between your tooth and gum health and your wider physical wellness. A multitude of studies are being conducted across the globe that are attempting to determine how your dental wellness impacts overall health. Poor oral health (for example, gum disease) can increase your probability of ending up with heart conditions, make it more difficult to regulate blood glucose, and, if you are expecting, impact the baby's health. All of these are outstanding reasons to make sure you establish a good oral health program at home and attend regular visits with a dentist in Katy, TX.
HOW DO YOUR ORAL HEALTH INFLUENCE YOUR OVERALL HEALTH?
The mouth is a gateway to vital organs, such as the heart and stomach. It's no surprise that an infection or inflammation of the teeth or gums can swiftly advance to different parts of your body. Here are a few of the most serious problems that may be affected by oral health:
Pregnancy problems: The changes in hormones during pregnancy can put an expecting mother at higher risk for having gum disease. Pregnancy gingivitis causes red, swollen gums that bleed easily. Having late-stage gum disease (periodontitis) during pregnancy has been shown to correlate with early birth and underweight newborns.
Alzheimer's disease: Alzheimer's disease and lessening cognitive function usually spur more tooth and gum problems, most likely because the person has difficulty maintaining his or her home oral care practices.
Diabetes: Individuals with diabetes should pay extra attention to their gum health to help regulate their blood sugar levels. In the event that you have trouble controlling your blood sugar, schedule a consultation with a dental practitioner in Katy, TX to determine if periodontal disease could be part of your issue.
Cardiovascular problems: There is data that indicates that swelling in the oral cavity (usually from gum disease) can increase a person's likelihood of having a heart attack or cerebrovascular accident (stroke).
CRUCIAL ORAL HYGIENE ACTIONS
Numerous steps may be taken to strengthen or maintain your oral health and, consequently, your general health. These include an at-home dental routine and scheduling appointments with your dental practitioner in Katy, TX biannually.
Take care of dental health concerns right away: If your dentist discovers an issue, it's key to set up a consultation promptly to have it taken care of.
Think about preventive options: To boost the health of your teeth and gums, speak to your dental practitioner about using preventive treatments for added support in defending against oral issues.
Talk to your dental team about your medical record: When talking to your dentist, be candid about your medical history and any current conditions that you might have.
Schedule dental cleanings biannually: In order to get rid of the plaque that will often accumulate on your teeth, you need to see your dentist in Katy, TX at least twice a year to undergo a dental cleaning.
Schedule annual oral health exams: During your yearly dental health examination, your dental team will use digital radiography and other diagnostic tools to check for concerns. Early detection of complications can let you avoid bigger issues in the long run.
Brush your teeth two times a day: At minimum twice each day, you need to be brushing your teeth for no less than two minutes with a fluoridated toothpaste.
Floss your teeth every day: Adults and children ought to floss at least once a day to extract the tartar and debris from the spaces between your teeth.
Talk to your general physician about your oral health: If your doctor is medicating you for diabetes or cardiovascular disease, they should be told about any tooth or gum problems.
BOOST YOUR DENTAL WELLNESS TO ELEVATE YOUR QUALITY OF LIFE
Start to prioritize your oral health and boost your whole body. Scientists have found information to suggest that disease and microorganisms in your oral cavity might be damaging to your general health, both now and in the long run. Prioritizing your mouth is a crucial portion of your general wellness, so make a visit with a dental practitioner in Katy, TX to get a dental health assessment and thorough cleaning. If you're looking for a great team of knowledgeable professionals who perform general care as well as cosmetic and restorative services, get in touch with Made Ya Smile Katy, TX.