The Best Ways To Reduce the Risk of Cavities In Young Kids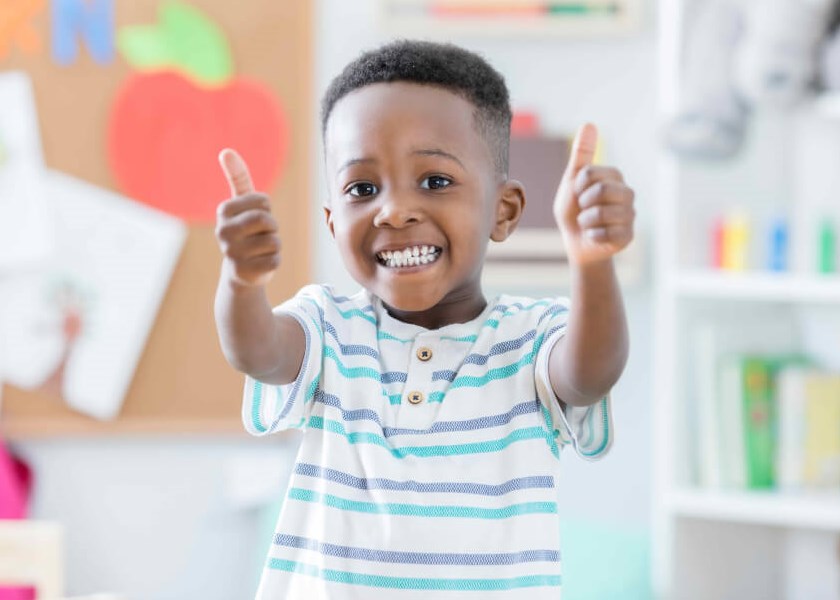 Cavities, also known as tooth decay or caries, are a common oral concern among younger patients. However, regular dental care can help reduce the chance of this condition in people of all ages. Scheduling visits with a kid's dental practitioner is an important component of treating dental needs, like tooth decay and cavity prevention, and is pivotal to ensuring your children's smiles are healthy and beautiful.
At Made Ya Smile Katy, TX, we provide the tips and resources required to help your children enjoy bright and healthy teeth throughout their life. Our Katy, TX dentists and team are also happy to offer the following details about dental caries and how to minimize the risk of cavities in kids. Childhood is the ideal time in life to teach them the importance of proper dental health.
DOES YOUR CHILD HAVE A DENTAL CAVITY?
A dental cavity is a concavity in the tooth structure that can develop as part the outer layer erodes away. Dental caries might result when disease-causing microbes, plaque, and food debris remain behind following a meal or snack, particularly after having sugars and starches in items, including milk, sodas, candy, cookies, juices, and cake. Once the acid emitting by these microbes collects on a tooth, it can damage the enamel and result in a dental cavity. Untreated cavities often grow bigger and deeper, and may, at some point, cause pain. For this reason, it's critical to have a cavity addressed as early as possible by the skilled dentists at Made Ya Smile Katy, TX.
HOW TO FEND OFF DENTAL CARIES IN CHILDREN
Oral care efforts ought to start before your son's or daughter's very first tooth even erupts. The ADA (American Dental Association) and the AAPD (American Academy of Pediatric Dentistry) suggests that children have their first visit with the dentist before turning a year old. At your little one's dental visits, our Katy, TX dentists can discuss the proper techniques for brushing and flossing their teeth and screen for any dental issues. Our dentists can also answer any questions you might have surrounding the prevention of dental caries and provide tips on keeping your daughter's or son's smile in good health. However, it's important to keep in mind that some of the ideal methods of decay prevention for younger individuals begin at home each day.
Showing young ones how to brush every morning and night with a soft toothbrush, and to floss at least once a day, is extremely important. Caregivers will need to assist in this process until kids can effectively do it by themselves.
Regular fluoride use strengthens tooth enamel and makes it less likely for acids to cause damage. Although a number cities may have fluoridated water supplies, it's important to still have your children brush with fluoridated toothpaste on a daily basis or ask your dentist if supplemental fluoride tablets or pastes are recommended.
Avoid or limit foods and beverages that could cause tooth decay and weaken your children's enamel, which include sugar-based treats, hard and sticky candy, and soda, juice, and sports drinks. If they do happen to consume these drinks and foods, your children should be sure to brush or rinse their mouths right away.
Attending regular cleaning and examination visits as recommended by our team at Made Ya Smile Katy, TX provides the opportunity for us to check for cavities and other dental issues as early as possible and help maintain their healthy smile.
WHAT SHOULD I DO IF MY KID DEVELOPS A DENTAL CAVITY?
It's best to call our dental facility if your kid reports tooth pain or sensitivity, which are both standard indicators of dental cavities in patients that often require care. Other times, a child doesn't know a cavity exists until it is discovered by a dentist. Once dental decay is detected, one of our dental professionals will thoroughly evaluate the tooth and may take an x-ray for a more in-depth look. We may then be able to address the area of decay by eliminating the damaged portion of the tooth structure and placing a restorative filling.
FIND DENTISTRY FOR KIDS
Whether your son or daughter already has all of their teeth or only one or two poking through the gums, it's essential to plan dental checkups and cleanings as suggested by your child's dentist. At Made Ya Smile Katy, TX, we aim to provide personalized dental services for your family in a compassionate and energetic atmosphere. We encourage you to contact our Katy, TX dental facility to book a dental appointment for your child. Our team looks forward to helping you and your kids maintain healthy, bright teeth and gums for many years to come!