How Invisalign May Help People Achieve An Improved Smile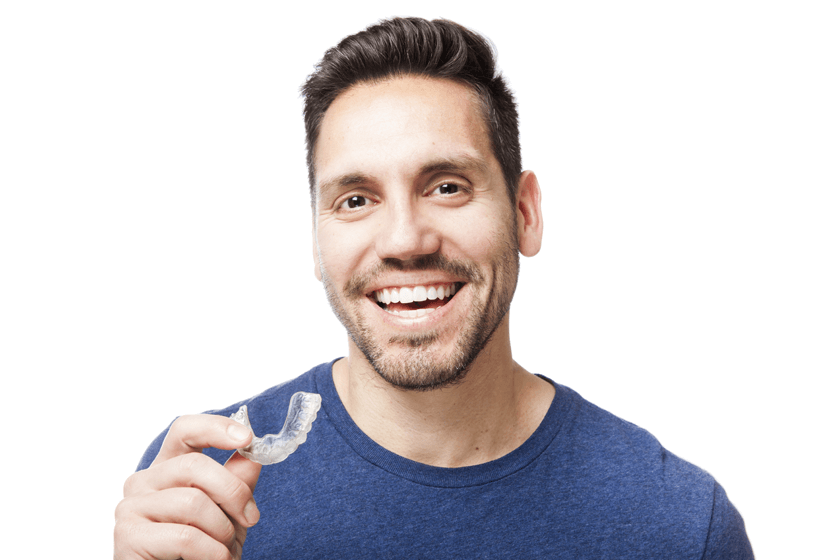 Achieving straight and gorgeous teeth is a desire for numerous people, ranging from teens to older men and women. But for many patients, crowded, crooked, or misaligned teeth might be a barrier to a confident smile. While these ortho challenges can definitely affect the cosmetic appeal of the teeth, many adults and teens consider the lengthy process of conventional braces to be a less appealing solution. As a result, the qualified dental providers at Made Ya Smile Katy, TX are excited to provide Invisalign teeth straightening as an alternate choice and are ready to share the long-term advantages this treatment can have on your teeth. A number of teens and adults in Katy, TX have enjoyed the incredible aesthetic and functional rewards of this advanced, inconspicuous orthodontic treatment.

EXPLORE THE ADVANTAGES OF THE INVISALIGN SYSTEM
Invisalign is a minimally noticeable aligner-based option that can give Katy, TX people a shorter road to an even, more confident smile, especially those who wish to avoid a lengthier orthodontic solution. Electing to go with Invisalign offers a level of discretion that cannot be enjoyed with traditional orthodontics, even with clear or tooth-colored brackets. Invisalign clear aligners can be removed and are crafted from a smooth, virtually unnoticeable proprietary substance referred to as SmartTrack®. This aesthetic braces solution bypasses the appearance and discomfort of bulky devices and is often an excellent choice for both teen and adult individuals. If you believe Invisalign might be appropriate for your family's dental health, our Invisalign providers at Made Ya Smile Katy, TX invite you to keep reading and explore who may benefit from this state-of-the-art orthodontic solution.

WHAT MAKES A GOOD CANDIDATE FOR THE INVISALIGN SYSTEM?
This orthodontic option is generally preferred by several Katy, TX adults and teens because of its ease, convenience, and less obvious look. While Invisalign is a great orthodontic choice for numerous people, conventional braces might still be the most appropriate option in some cases. Good candidates for Invisalign orthodontic treatment may include those who:
Have functional issues due to an open bite
Are bothered by gapped teeth or overcrowding
Have overlapping or crooked teeth
Are affected by narrow lower or upper arches
Have experienced a relapse in orthodontic results
Need initial orthodontic care
Are pre-teens and teenagers
Are older patients
Play sports or musical instruments

WHAT YOU SHOULD KNOW ABOUT THE INVISALIGN TREATMENT PROCESS
Invisalign orthodontics could be utilized to treat a diverse range of orthodontic concerns in a portion of the time when compared with conventional orthodontics. Custom-created and computer-fabricated precisely for every case, Invisalign straightens and enhances teeth by way of a series of clear trays, providing a distinctive orthodontic treatment system. The providers at Made Ya Smile Katy, TX use innovative techniques to strategically structure the treatment process, dictating the precise relocation of your teeth. This data is then sent to a dedicated Invisalign dental lab, where your teeth aligners are fabricated to achieve individual needs. Each aligner set is worn over the top and bottom teeth for about a week. As one pair is exchanged for the next in line, your teeth will incrementally migrate toward their planned locations while propelled by the steady force created by each custom aligner. Apart from the advanced and less obvious features of Invisalign for teen and adult orthodontics, a number of people often find the process to be easier to endure and less disruptive to their daily lives.

Even though these discreet aligners sit snugly on the arches, they also may be easily removed before eating and drinking as well as for regular dental maintenance. Since there are no dietary barriers with Invisalign, patients can continue to eat their favorite foods in the absence of gum, cheek, or lip irritation and the chance of harming their ortho appliances. Katy, TX people who take part in sporting activities or who play musical instruments don't have to worry about their braces getting in the way, as the clear trays can be easily taken out before these types of activities. After the treatment process with Invisalign is complete and the teeth are straight and aligned, a set of Vivera® retainers from Invisalign will be crafted from the same type of material as the trays. Using Vivera retainers in the wake of active orthodontic treatment helps hold teeth in their new places. Your retainers should feel much like the custom Invisalign aligner trays worn during your Invisalign care.

GAIN A MORE BEAUTIFUL, HEALTHIER SMILE THROUGH INVISALIGN
Invisalign trays are often an effective alternative for teens and adults who are seeking a quicker, less visible approach to straighten their teeth. The ideal way to find out if this option can help boost your appearance and oral health is through an appointment with our Invisalign dentists at Made Ya Smile Katy, TX. Reach out to our Katy, TX facility at your earliest convenience to set up a treatment consultation with our skilled team. Getting a properly aligned, beautiful smile could be simpler than you think!