Ways Scaling and Root Planing Could Treat Your Gum Disease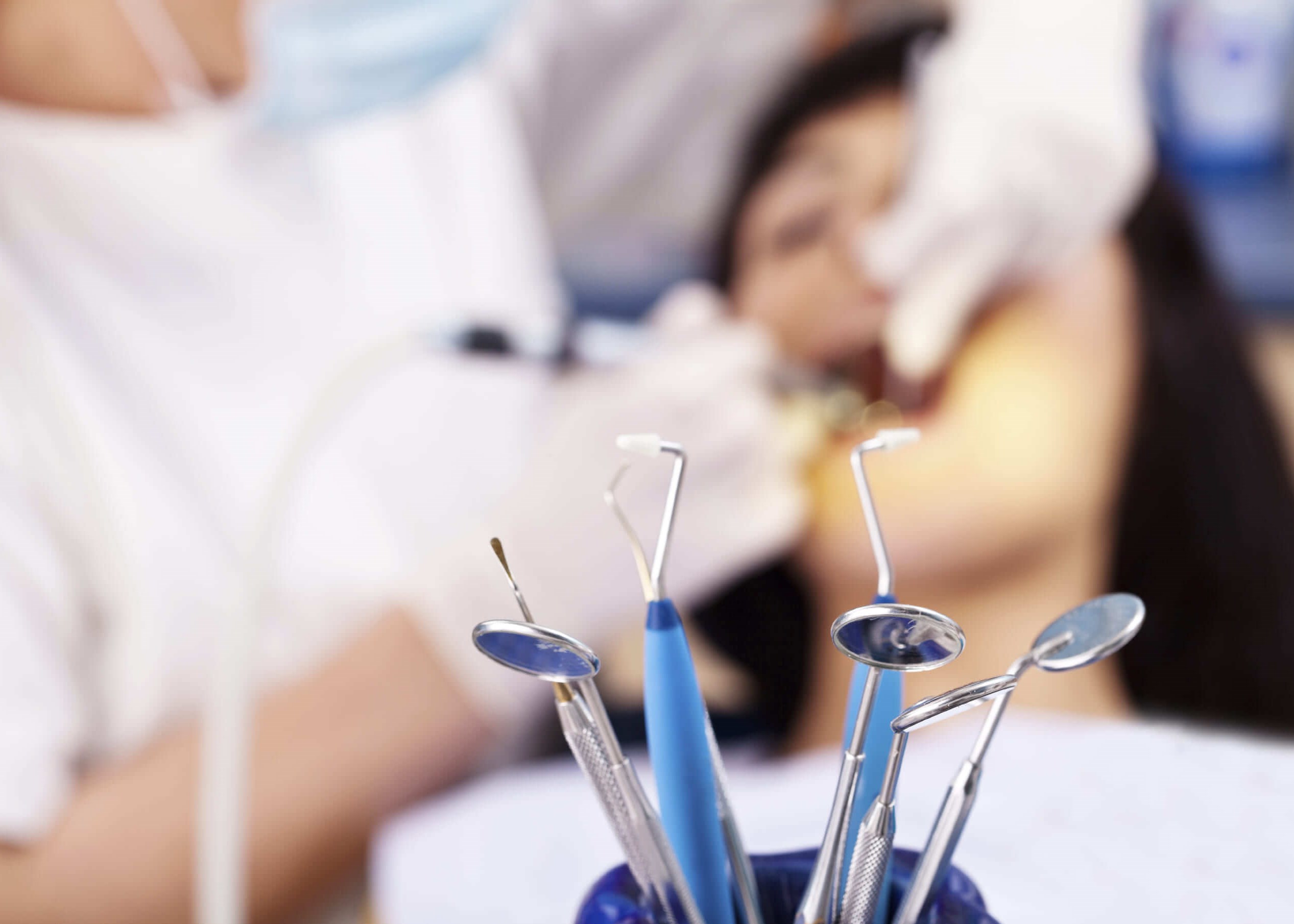 Most Katy, TX people are committed to keeping their teeth aesthetically appealing, but maintaining periodontal health is equally imperative to their smile. The gum tissues, as well as the jawbone, are a crucial part of your dental wellness and help hold your teeth in place. In the absence of regular care, the buildup of plaque and destructive bacteria may result in a condition known as periodontitis, frequently called gum disease.
At Made Ya Smile Katy, TX, our talented dental experts are happy to provide nonsurgical scaling and root planing (SRP) procedures to Katy, TX residents to stop the progression of periodontitis. Read on to discover whether you may be a good candidate for SRP treatment, learn a few of the common symptoms and signs of periodontal disease, and discover the ways this treatment could help enhance your dental health and the appearance of your smile.
COULD SRP THERAPY BE RIGHT FOR YOUR GUM HEALTH NEEDS?
SRP therapy is usually performed for Katy, TX men and women who are affected by periodontitis. As the second stage of gum disease, periodontitis is distinguished by damage to the gum and bone tissues that support your teeth. An array of elements may put patients at a greater risk for developing periodontitis, like hereditary factors, tobacco use, poor dental and gum hygiene, and some physical problems. Contemporary studies are investigating the possible link between periodontitis and general health issues, including heart disease and stroke, type II diabetes, and pregnancy complications, as well as other medical conditions.
During your yearly dental health appointments, our team will assess the condition of your gum tissues and measure the depths of your gum pockets. If these pockets are over three millimeters in depth and you have also suffered jawbone loss, a scaling and root planing procedure will likely be suggested.
WHAT ARE SOME OF THE MOST COMMON SIGNS AND SYMPTOMS OF PERIODONTITIS?
Red, tender, or swollen gum tissues
Gums that bleed easily
Persistent halitosis (bad breath)
Teeth that are sensitive
Loose teeth
Gum recession
Periodontal measurements that are more than three millimeters
Jawbone deterioration
HOW IS SRP TREATMENT CARRIED OUT?
SRP treatment is the process to eliminate plaque, tartar, and bacteria within the periodontal pockets and smooth out the root surfaces to foster a better oral environment. This noninvasive treatment is often done in one or more visits by a talented dental hygienist at Made Ya Smile Katy, TX. Though your teeth and gums will be anesthetized, sedation dentistry solutions may be offered to make you feel even more at ease. Our dental hygienist will use specialized ultrasonic and handscaling tools to address each tooth affected by periodontal disease.
PRESERVE YOUR GUM HEALTH AFTER THE SRP PROCESS
When your periodontitis treatment is complete, it is essential to protect your oral health by booking periodontal maintenance appointments at Made Ya Smile Katy, TX. Periodontal maintenance cleanings with our Katy, TX staff can help you improve your gum health and oral bacteria, and minimize the chance of a recurrence of active periodontitis. These visits include comprehensive cleanings above and below the gumline, periodic examinations and x-rays (when necessary), and in-depth evaluations of your periodontal tissues. Recommended every quarter of a year, periodontal maintenance treatments are performed in place of biannual dental cleanings since these are typically not adequate enough to manage healthy gums after a gum disease condition.
FIGHT PERIODONTITIS WITH PERSONALIZED PERIODONTAL CARE
Periodontitis is an advancing infection that requires professional intervention to be controlled and treated. If you have noticed the symptoms or signs of gum (periodontal) disease, then reserve an appointment with your dentist at Made Ya Smile Katy, TX to learn if scaling and root planing procedures can enhance your gum health and wellness. Speak to our practice in Katy, TX to attend an examination so our team can create a personalized dental plan to address your goals and needs. Begin your journey to a healthier smile today!